RELAX, REPLENISH, & REVIVE
Ask for our 2018

October, November, December retreats

RELAX, REPLENISH, & REVIVE
April 19 – 23, 2018
May 17 – 21, 2018
May 24 – 28, 2018
Also for June (write us)
Enjoy a getaway minutes away to El Valle de Anton, a beautiful town high in the mountains of Panama.
If Eco-friendly tourism and exhilarating adventure is your thing, this is your place. With an unending list of exciting activities, a single day just will not cut it.
Imagine waking up in the middle of a paradise with the song of the birds and the breeze of the mountains, meditating at sunrise surrounded by tropical trees, practicing yoga in front of a natural the waterfall or a relaxing swimming pool and listening to nothing but the sounds of the more pure nature, nourish and detoxify yourself with delicious energizing breakfasts and nutritious green juices. In the evenings, enjoy awareness walks at sunset or activities such as hiking, zip lining and expedition in El Macho Waterfall, hot springs, horseback riding, bird watching, beach day trips, Market at downtown, and more attractions, that are offered close to us at El Valle de Anton.
All this and much more are examples of what you can enjoy in our Yoga & Eco-Adventure Retreats, created especially to relax and feel balanced with yourself and the nature. This series of retreats have been meticulously prepared to obtain energy and a unique sensation of calm that you will feel both physically and mentally.
Yoga Life Panama, has become an impressive meeting point for travelers and yoga practitioners who come from many parts of the world.
Message us for an easy transportation to the retreat.
Phone/WhatsApp: +507 6983-5475

Certified in Vinyasa Yoga (Canada) and Hatha Yoga (Bahamas)
Ivett Linda Gutierrez E-RYT200 Yoga Alliance Institute
Ivett Linda Gutierrez is a E-RYT200 – Experienced Registered Yoga Teacher, entrepreneur, community leader, globe-trotter and life lover. She has traveler over 15 countries as a business woman, a charity worker, a scuba diver, a spirit seeker, and a lover of all things Mother Nature has to offer. She lives with her heart on her sleeve and teaches with a deep passion. She is blessed to open the first YOGA RETREATS AND WELLNESS CENTER in Panama (El Valle de Anton): www.yogalifepanama.net, dedicated to help people achieving the best possible levels of health, wellness and balanced life.
She completed her formal Yoga Studies at The Mandorla Yoga Institute in Canada, were she lived for 15 years, and holds a Yoga Instructor Certification for Vinyasa Flow Yoga.
To deepen her knowledge and practice of yoga, she holds a E-RYT200 certification by completed the teacher training at The International Sivananda Yoga Academy (Nassau, Bahamas) and has studied the Sivananda Philosophies relate to the applied use and studies of nutrition, anatomy and meditation on an individual's condition and constitution.
Ivett practices privately and in groups in Panama City, and conduct trainings to promote the benefits of Yoga Lifestyle, teaching her class participants on how to build strength, stability and awareness in conjunction with appropriate breathing techniques. Her emphasis is customized natural nutritional plans and yoga exercises for rejuvenation and repair of mind and body as necessary aspects in achieving the best possible levels of health, wellness and a balanced life for her students.
Experience level: Beginner, Intermediate and Advanced
Style: Hatha and Vinyasa Yoga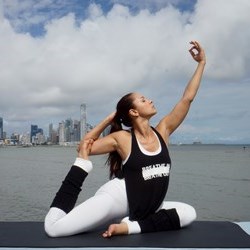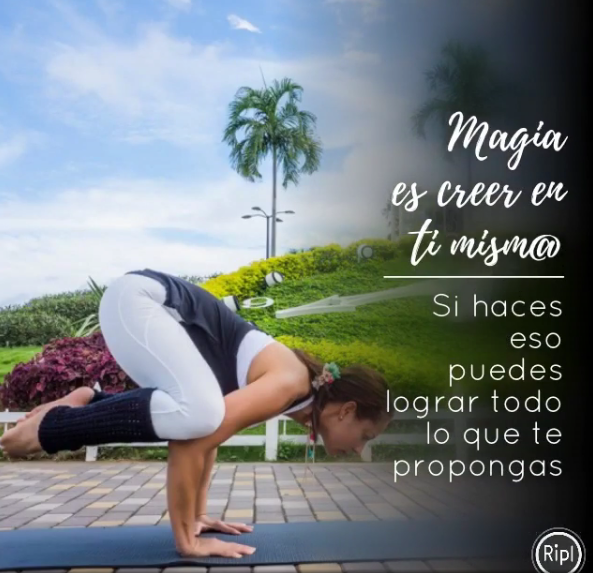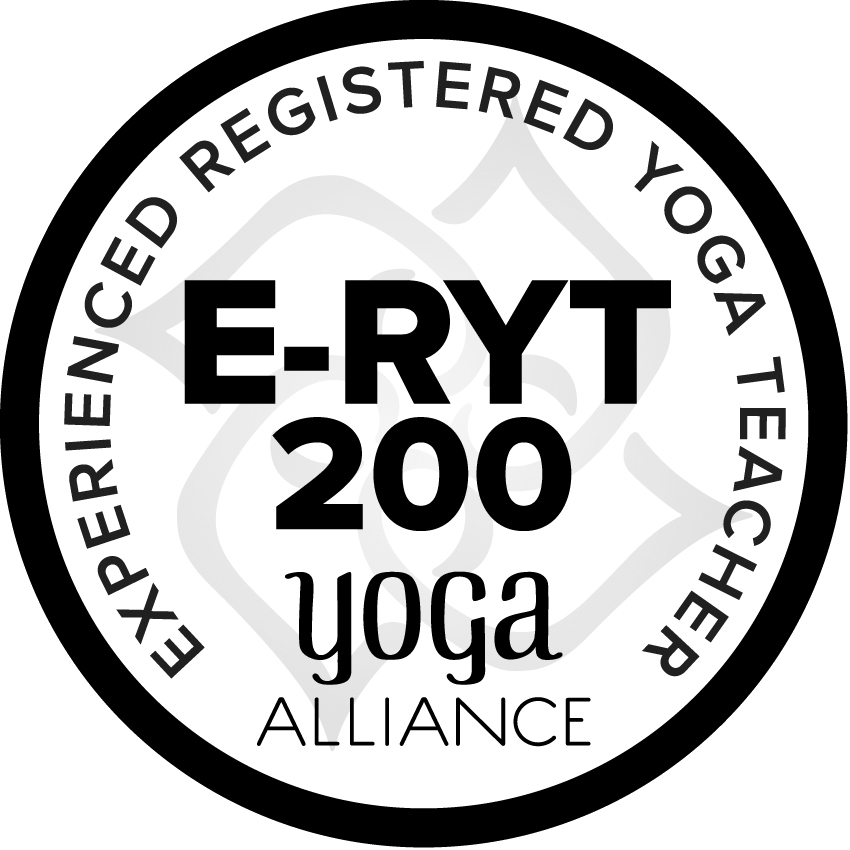 FREE GIFT:  
Free yoga mat and a welcome package with 100% natural coconut and essential oil body scrub will be waiting for you.
Book NOW!
Tel/WhatsApp: +507 6983-5475
Follow us and SHARE
Instagram / Facebook:
@ yogalifepanama
Our Yoga retreats are filled with energizing yoga practice, hiking, sightseeing, and other adventures! Despite its smallness in size, El Valle de Anton offers a world of Eco-friendly outings, educational day trips, exhilarating Eco-adventures, and group-friendly tours. This package offers you a great way to relax, connect with the Mother Nature, explore, learn, break a sweat, and broaden your horizons, all while meeting new and interesting like-minded traveler. Top all of this off with comfy, Eco-friendly accommodations and healthy, home-cooked tropical fusion meals, and you will also have the chance to learn or practice Spanish simultaneously.
I would recommend Ivett to anyone that has been practicing yoga & meditation and wants to rediscover its power and beauty. I first met her at the Sivananda Yoga Ashram in the Bahamas where we took part in the teacher training course. We then reconnected in Panama were she was
I have had the great pleasure of attending Sivananda Ashram Yoga in Bahama. It was a joy to study together with Ivett, her knowledge, passion and love of Yoga is ever present in her practice. I am also a teacher, and she inspired me in the art of teaching
Amenities: Yoga Life facilities have been completely renovated, so you can enjoy some fresh facilities located on a 1.5 hectare farm, flooded with dozens of fruit trees such as mangoes, guanabanas, avocados and other plantations that provide direct organic food from our patio. All designed to ensure a healthy and pleasant stay. The beautiful Zen gardens with floating chairs, are kept natural and cultivated but not over-designed, to maintain the balance with mother earth, attracting local animals such as birds, frogs, butterflies etc., which requires us to maintain a pest control system environmentally friendly. It has cool terraces with hammocks, which overlook the relaxing pool that assimilates a form of the universal mantra OM and the refreshing Chakra Green Bar, which are an irresistible invitation to join a healthier lifestyle.
Lodging: During the retreat, you will stay in the main house, which has been designed to stay naturally fresh, with high structures with thermal insulation, in the midst of greens and lush gardens, offering visitors a large and private space. It has a spacious kitchen for fully equipped guests and a dining area with a variety of unique interior features and exclusive details. Warm tones, soothing colors, heavy wood furniture and most natural and other recycled materials combined make you immediately comfortable. The spacious shared rooms have comfortable beds beautifully decorated with mandalas, new air conditioning, large French windows that provide a panoramic view of the gardens and green areas, generous size bathroom with hot water, all designed to provide the culmination of a day perfect with the adequate rest that will give you the sweetest of dreams. Internet access to keep you contact with friends and family, and for security CCTV security cameras for you tranquility.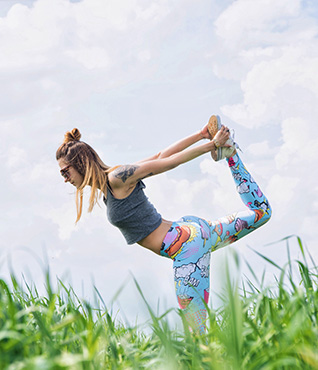 Additional
How to get there (flights, airport transfers, buses, trains)
Fly into Panama. Rio Hato (Playa Blanca), PA (RIH)  early morning on your retreat day (Airfare are not included in the price, but we will send you affordable suggestions when you register).
We will be picking you up between 1 PM and 2PM from the airport and traveling to YOGA LIFE WELLNESS CENTRE (Approx. 30 min). Please, forward your flight booking confirmation to us so we can arrange the pick-up and drop-off.
At the end of your stay, you'll fly out the last day, drop-off at airport between 1 PM and 2PM.
Note: there are also flights in & out of PTY airport, (2 hrs by road)  but be ready to potentially be cutting it close if something gets delayed on the transport. Transfer can be arrange at extra cost.
What to bring
 Pack light and be ready for lots of mountain, nature and water time!
Sun block
Insect repellent
Small Padlock for locker
Additional info about the retreat
It is important to remember that, while your days with us will be comfortable, it is a nature retreat, not a luxury hotel.
We are embracing the full experience of being surrounded by nature and the native people within El Valle de Anton… so come ready to play nice and make new friends!
You will be staying in an absolutely lovely 3-bedroom, 4 -bath private farm-home, so space is limited. Please, pack light.
You will be on a shared accommodation, but we do have individuals lockers and indoor/private showers.
What's included
– Group Pick-up from Rio Hato (Playa Blanca), PA (RIH) to Lodge
– 5 days and 4 nights. Shared accommodation (Max. 4 ppl.), with clean linen, bedding, and 2 towels per person (Special price for longer stay)
– Cocktails + welcome dinner on arrival
– 2 daily yoga classes (meditation, pranayama and relaxation)
– Energizing morning breakfast after morning yoga
– Free coffee and tea all day long
– Fresh and Healthy local Lunch
– 1 Healthy Green Juice
– Beach time and Guide Tour for attractions (Fee for attractions are not included)
– Wholesome dinner after evening yoga
– Group Drop off from lodge to Rio Hato (Playa Blanca), PA (RIH)
Limited spaces. Maximum number of participants per group is 10
Cancellation Policy
• A reservation requires a deposit of 50% of the total price.
• The deposit is non-refundable, if the booking is cancelled.
• The rest of the payment should be paid 30 days before arrival.